Search Engine Optimisation (SEO)

One of the most important, yet frequently overlooked, aspects of creating and managing a website is to ensure it is properly marketed to ensure there is a high probability of it being found amongst the currently estimated 4.5 billion websites which are trying to attract the attention of a global audience of more than 4 billion people connected to the internet (*As of 2018).

Aberdeen Internet are very proud of the results we get for our clients on Google and other search engines, and take the subject of SEO very seriously. We work closely with our clients to produce attractive and professionally designed websites that effectively promote all the key aspects of their business and act as a comprehensive information resource for users. Moreover, we place considerable importance on ensuring that our clients' sites are well marketed and promoted. To that end, we would liaise with you to ascertain key words and phrases that prospective clients are likely to use when looking for your products and services.

This marketing/promotion of your website needs to be carried out through traditional means and online. For the former, it's vital that you ensure your web and e-mail addresses are featured on all business cards, stationery, press advertising and other promotional materials.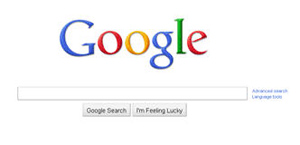 Provided you have a short, memorable website address, this will make it easy for your customers to type the address straight into their computer to take them directly to your site.

However, it is vital that your website is also marketed online so that people who do not know your website address can still find you. When internet users are searching for information or businesses, but do not know the addresses of specific websites, they will make use of one of the many search engines or directories available online (eg Google, Yahoo, Bing). These search engines are websites themselves but they allow users to type in key words or phrases relating to what they are looking for, and the search engine returns a list of websites which match their query.


Please note that Aberdeen Internet currently only provide our search engine optimisation service for sites which we have developed.